How Do You Like Them Apples?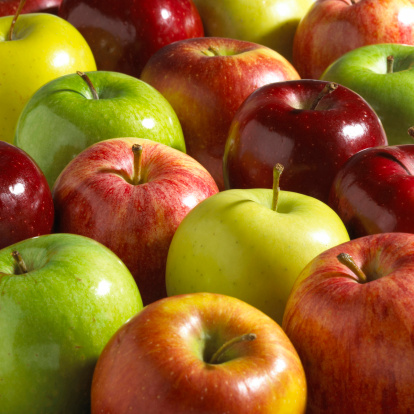 The current apple crop for 2014-2015 has been a good one. A big harvest means record delivery but the fruit size has been large. This can cause frustration for some foodservice vendors who prefer smaller apples. Is there an alternative source to consider?
Michigan has a larger selection of smaller fruit this year and some companies have noticed an increase in demand as suppliers search for what they need.
Don Armock, President of Sparta, Michigan-based Riveridge Produce Marketing, says Michigan is in a good position to pick up some of the demand for smaller-sized fruit.
"Our fruit is more medium in size, so that allows us to offer the smaller sizes a lot of the other folks in the industry don't have as much of this year," he said.
However, John Schaefer, President of Jack Brown Produce, Sparta, Michigan, said that overall, Michigan doesn't seem to do as much with foodservice.
"That's primarily a Washington category," he said.
Link through here for more on this story.
http://www.thepacker.com/fruit-vegetable-news/marketing-profiles/Smaller-apples-for-foodservice-harder-to-find-287219911.html#sthash.YWsln1fJ.dpuf