Report from Natural Products Expo West
By Kate Florea & Lora Watier
Federated recently sent a team west in search of gold…and natural and organic foods at the 35th annual Natural Products Expo West. Lora Watier and Kate Florea attended from the Category Management team and although they did not find any gold, they did successfully identify new trends, products and suppliers, in the fast-growing natural and organic segment. The show took place March 4th-8th at the Anaheim Convention Center in California and was attended by an astounding 71,000 industry members! There were 2,700 exhibiting companies and 634 first-time exhibitors.
The show appeals to every buyer in the grocery channel and beyond. On display were natural foods, ingredients, nutritional and dietary supplements, personal care products, pet food suppliers and baby supplies. Products touted the benefits of ancient grains, chia, and hemp and boasted ingredients that were gluten-free, non-GMO and fair trade. There were plenty of new products to learn about. For example, the protein/snack bar category had the below offerings, just to name a few:
Standard protein bars
Cricket flour protein bars (yes, cricket)
Snack bars made with beef, bison, liver, lamb and turkey
Bars made from beets
Lora and Kate also identified products and suppliers to help grow the Seven Farms brand. They found "better for you" options (e.g. organic, gluten free, non-GMO) in the spice, oil, cleaning supplies, frozen vegetables, bakery, and cracker and cereal categories.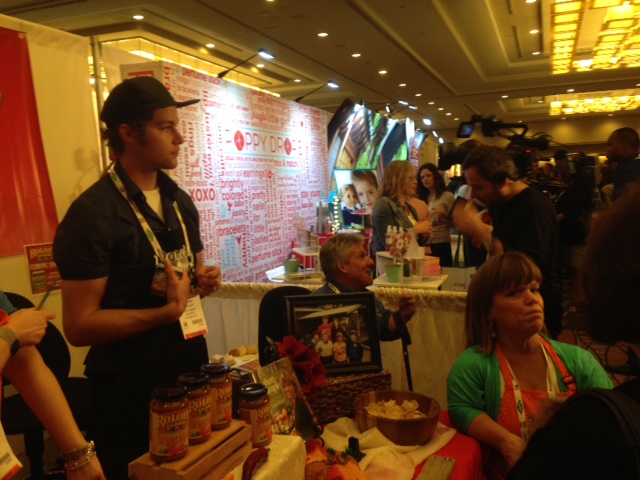 In addition to the supplier sourcing and meetings, there were a few celebrity sightings along the way… The Roloff family from TLC's "Little People, Big World" was looking for distribution of their new salsa products, and Iron Chef Cat Cora made an appearance.
If you have any questions regarding natural or organic products, please feel free to reach out to your Account Executive or the Category Management team.