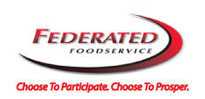 Supplier Spotlight - Durable Packaging
So what exactly is the "Durable culture"? How can you describe the uniqueness? It begins with their attitude and desire to say "Yes." Their family culture fosters creative ideas, open discussions, and quick responses that eventually lead to expanding volumes and satisfying customers. From office parties, picnics, cookouts, and their year-end Holiday bash for office and factory personnel, Durable employees truly enjoy spending time with their "extended family." Hard work is recognized at every level. Everyone contributes and is important. This feeling in turn helps the business grow and improve year after year. The sense of caring, loyalty, humility and a deep sense of community adds to the overall tone of working at Durable Packaging.
Durable Packaging was founded in 1944 by Archie Anders, an electrical engineer who created a machine repair shop on the West side of Chicago. This small business specialized in metal stamping and wire forming products. From TV Antennas, paper clips, rifle chambers, peg hooks/scanner hooks for store shelves and other metal workings, Durable grew larger and added more high-speed stamping and wire forming equipment. In the 1970s and 1980s, the second generation of the Anders family expanded their business by stamping and selling aluminum foil pans and disposable bakeware for the consumer/household market. Throughout the 1980's and 1990's Durable Foil rapidly gained supermarket, dollar store, and mass merchandise distribution across the United States.
The next generation of Durable Packaging was starting to become involved in the family business in a greater capacity. Grandchildren Scott, Brian, Darren, and Corey all began working in the factory counting inventory, driving the warehouse trucks and filling orders in high school. Eventually, they settled into their respective roles in sales, marketing, engineering, production and operations to build and further develop their foodservice product line.
The company expanded on the foil business by adding thermoformed plastic containers along with retail rewinded foil and wax paper rolls. By 2013, wet/dry deli paper and sandwich wraps were brought into the product line, all manufactured in-house. Today, Durable's product mix consists of over 300 SKUs of aluminum foil items, another 110 SKUs of dry/wet wax paper, deli paper, butcher paper, and custom/stock printed sandwich wraps, and a growing line of Clear Hinged Lid Containers all produced in their Wheeling Manufacturing plant in the North suburbs of Chicago.
This family business has several competitive advantages such as 99% service levels, rush order shipping, custom case packs and various tiers of foil and paper products that fit changing trends in the marketplace. Yet, one of their most important key advantages is their unique culture.